The first major equipment of suspension monorail opening and closing and fixed maintenance operation , developed by BRI ,applied to optical Valley air track tourism line, the project is the first air suspension track transit operation demonstration line in China, is also the longest air track built in one go , and the first commercial operation line in China, with pioneering significance.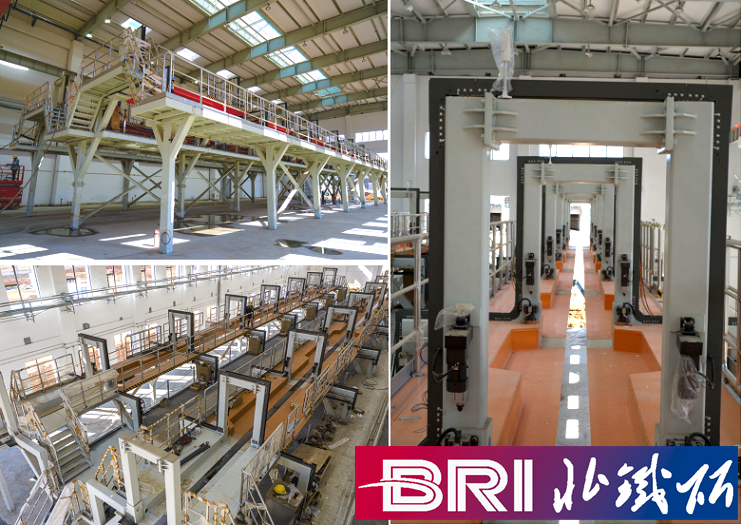 The suspended monorail open-closed operation platform developed by BRI is suitable for the replacement, equipment disassembly, assembly ,and maintenance of bogies. It can meet the overall overhaul and key overhaul operations of trains in the maintenance depot and the safety requirements of maintenance personnel. The whole assembly has been completed, the vehicle has been put on line for trial operation, and the equipment is safe and reliable.
The suspension monorail fixed operation platform developed by BRI is used to provide maintenance access for maintenance personnel and the vehicle running surface in the warehouse. The modular design of the platform improves the precision of the platform manufacturing and installation and the reliability of the connection.

On-site use of the major equipment of the first domestic suspension monorail
open-closed and fixed maintenance operation developed by BRI .
The following images and texts are from 《Optics Valley Traffic Journal》:
"Because Optics Valley air track is the first line to be commercialized in China, its supporting engineering equipment vehicles, such as AGV transport cars, are currently blank in the domestic market; The existing one is specially developed for Optical Valley air track by BRI, so during the initial trial period, it is mainly manual operation, and we improve and optimize it during use."
"The arrival of the first train of the" Optics Valley Photon "into storage marks the official entry of the air track vehicle into the field commissioning stage, which is an important node in the construction process of the air track project; At the same time, we have accumulated experience for the operation of related equipment in complex conditions, and laid a solid foundation for the safe storage of subsequent vehicles."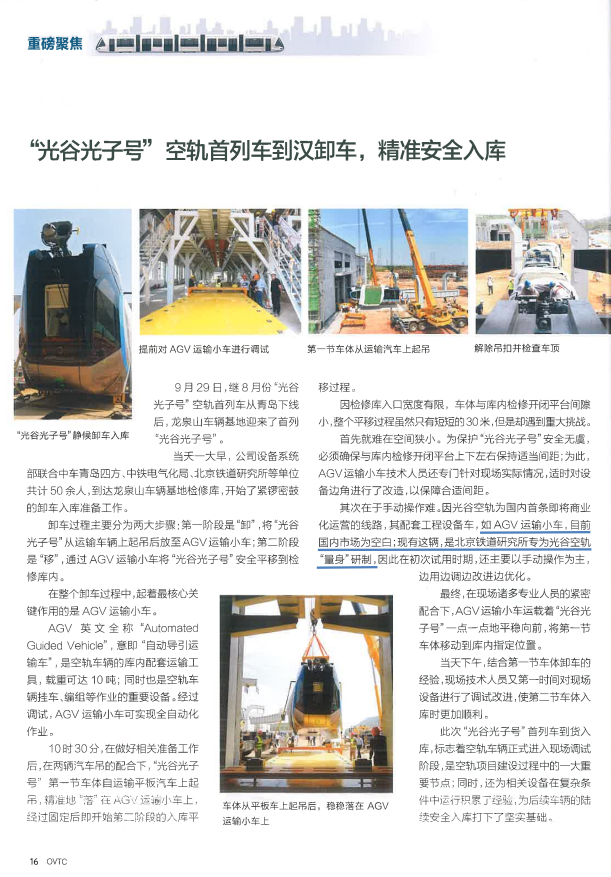 The picture shows the unloading process of the first
air-track train reported by 《Optics Valley Traffic Journal》