On December 26th, 2022, Changsha West EMU Station was officially opened. The digital, visual, and intelligent safety interlocking operation maintenance and control information system is firstly used in China, marking a new step towards digital maintenance and intelligent control of high-speed rail.
Since the beginning of this year, the reform of the maintenance system for high-speed trains, independent maintenance, and the construction of supporting capabilities have been orderly promoted, and the construction of digital EMU stations with information technology for maintenance, standardized operation, intelligent equipment, and integrated safety and quality control has been put on the agenda.
We cooperated with Huazhong University of Science and Technology to focus on key safety and quality core issues of high-speed and EMU trains , maintenance personnel, maintenance process and maintenance equipment, based on the safety application experience of high-speed EMU train safety interlock monitoring system and relying on advanced technologies such as intelligent manufacturing, digital equipment and industrial fieldbus. Using reliable industrial fieldbus control technology, intelligent image recognition technology, edge computing and big data analysis and other advanced technical means,and finally developed the digital safety interlock operation maintenance and control information system for EMU stations.
The system dynamically associates the vehicle, person and maintenance process with tools and equipment in real time, reducing the labor intensity of the operation: real-time monitoring of the operation status, automatic voice reminder of the operation steps, intelligent monitoring of the operation process, and further ensure the safety of the maintenance operation of EMU: Real-time analysis and early warning of the health status of key components involved in high-voltage electricity, timely fault diagnosis, and realize the whole process of operation data, image recording information management.
BRI has been developing the safety interlocking control information system since 2007. The product has passed the technical review and scientific achievement appraisal organized by the former Ministry of Railways, and has achieved key technology innovation in the field of maintenance safety of high speed and EMUs in China. It has won 43 national patents and 2 provincial and ministerial level science and technology achievement awards.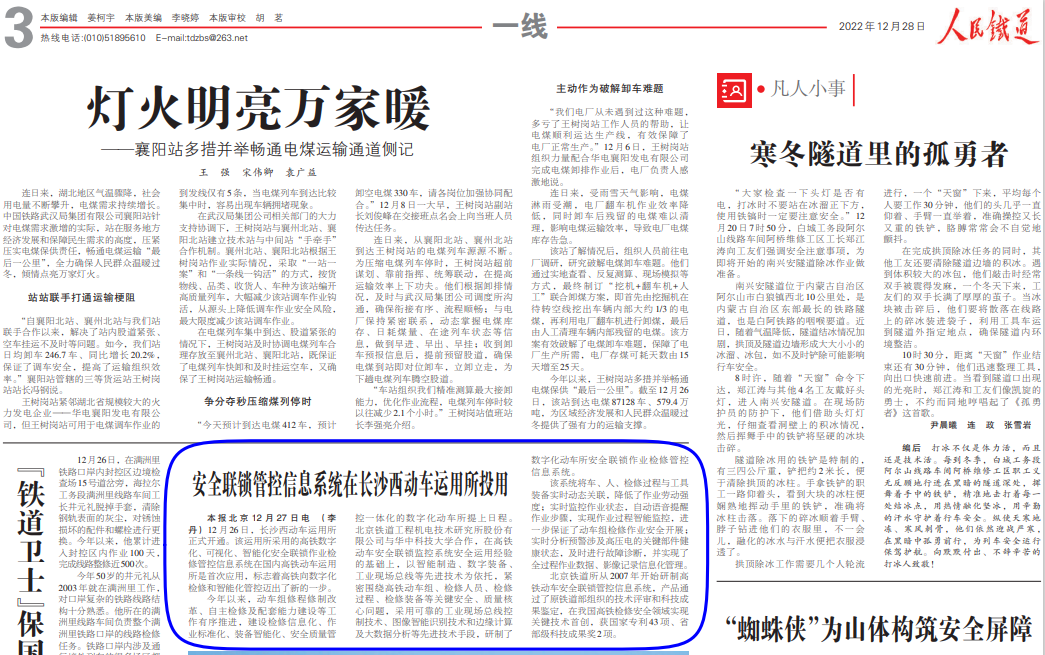 People's Railway Report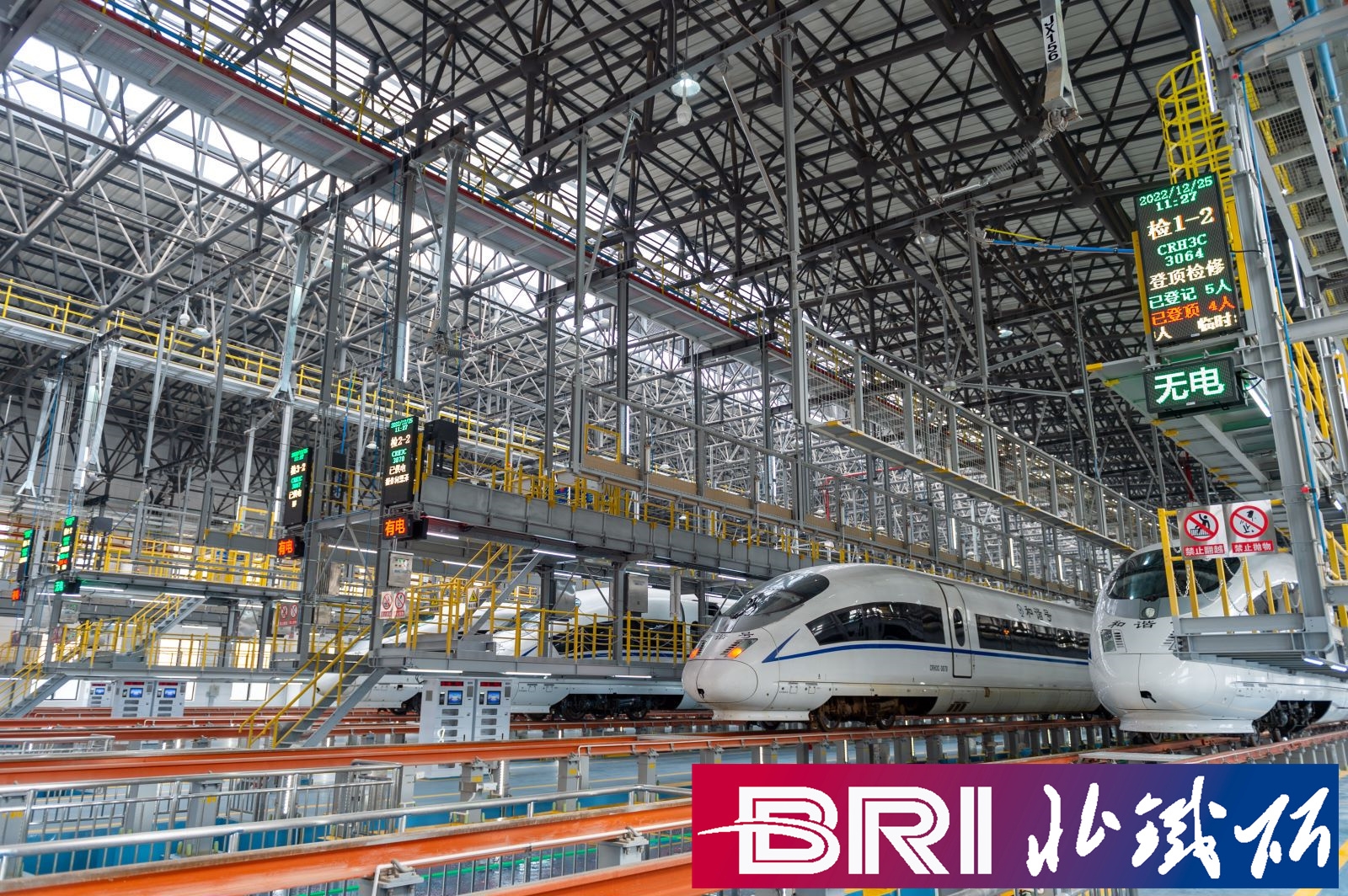 The digital, visual, and intelligent safety interlocking operation maintenance and control information system
On-site use for the operation of Changsha West EMU station